Recording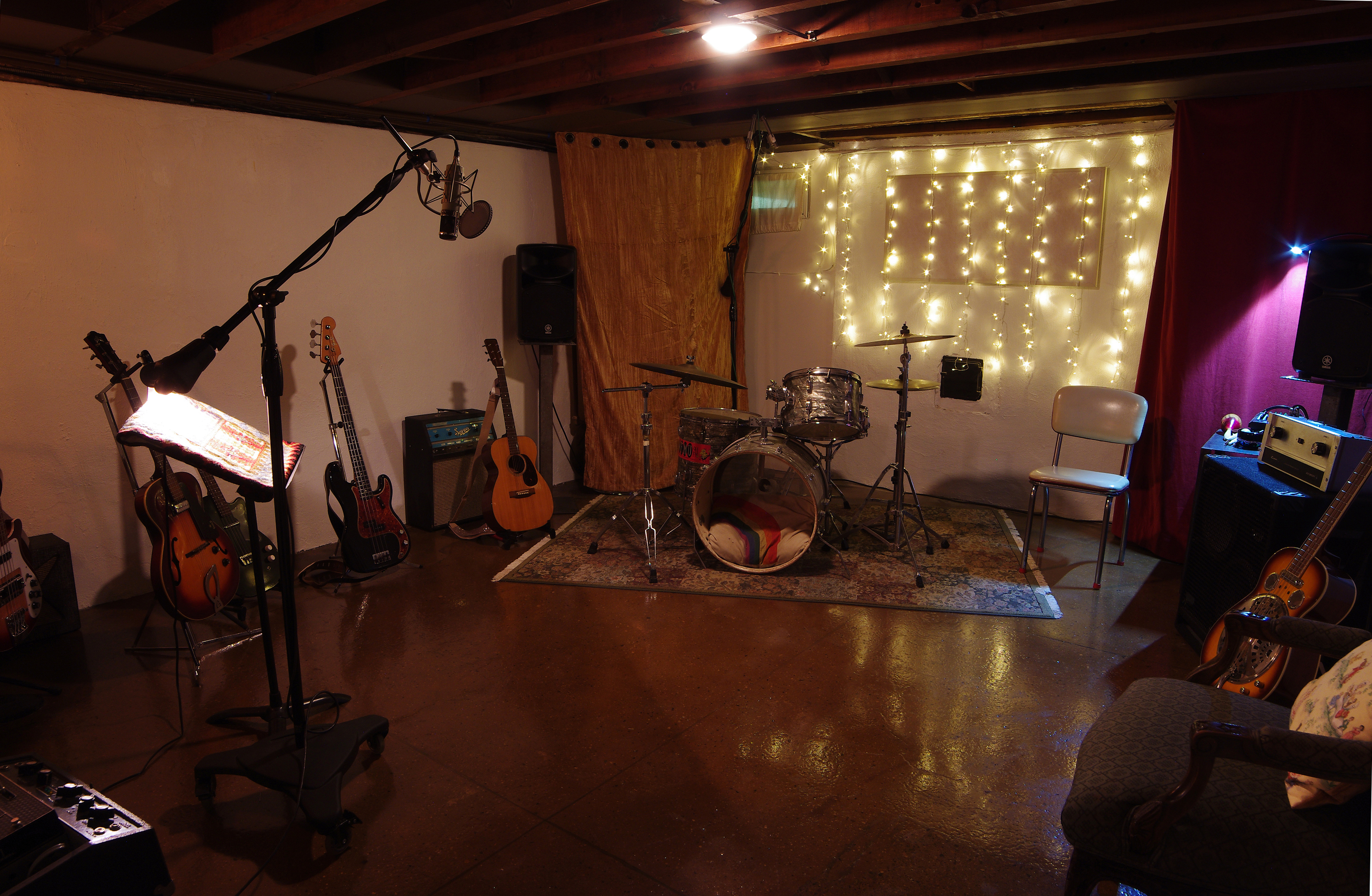 Recording equipment
For years we've been building a collection of instruments, mics, and outboard equipment to cover any sonic desire while recording or mixing…from raunchy to pristine. Here's a relatively up to date listing.
Multitrack, consoles, and outboard
Heritage Audio MCM 20.4 (Class-A Summing Mixer)
Yamaha PM-1000 16 channel mixer (1973, Class-A)
Ampex MM1000 2″ 16 track
dbx 162
dbx 165Aracks
dbx 160 (2)
Echoplate III plate reverb
The Schmidlin Fed+
Empirical Labs Distressor
API 312 Mic Preamps (2)
BAE Audio 1073MPF Mic Preamps (2)
Sytek MPX-4Aii
dbx 166XL Stereo Compressor/Gates (2)
API 550 EQ
Multivox CB1 Chorus box
Yamaha EMP700 Multi-Effect Processor
Premier 90 Spring Reverb Tank
Ibanez HD 1500 Harmonics/Delay
Empirical Labs modified Ashley Stereo Parametric EQs (2)
dbx 263x De-esser (2)
Mics
Yamaha NS-10M Monitor
JBL 6260 Power Amp
Crown DC 300 Amp
Grado SR80i
Fostex T20
AKG K240
Sennheiser MD280 Pro
Monitoring
Soundelux Elux 251
Neumann TLM103
AKG D12E
Royer R-122
Shure SM57
Shure Beta87
Shure Beta58
AKG 414
Shure KSM32
Rat Shack PZM
AKG D112
AKG 451 (2)
Rode NT2
Shinybox ribbon
Shure SM7a
Shure SM7b
CAD M179 (2)
Cascade Fathead II
Amps and effects
Ampeg V4
Ampeg B-15
Vox T-60 Bass Combo
Darkglass Microtubes 900 V2
Supro Satellite Reverb Amp
Fender Deluxe
Sears 5XL tube amp
Electro Harmonix Memory Man x2
Echoplex Tape Delay (2)
Electro Harmonix Big Muff
Electro Harmonix Small Stone
Ibanez Stereo Chorus
Instruments
Tama 5 piece drum kit
Fender, '64 Precision bass
Gretsch, '63 6072…the Country Gentleman bass
Silvertone, '64 bass
Fender Parallel Universe '51 Telecaster bass
Rickenbacker 4003 Fireglo
Martin, '60 acoustic
Blueridge, solid top acoustic
Gibson, '73 acoustic 12-string
Guild, '63 electric
Wilfer upright bass
Knabe upright piano
Wurlitzer Funmaker electric organ
In case you missed it, the mixing and mastering gear listing is on the main studio page.